Simplify 'n' Scale
Your Business

 
…in a way that is ALIGNED with YOU
Play with the energetics and strategies that scale your wildly profitable business and do it how you love.
Totally customized to you so it FEELS right for YOU.
ENROLL NOW
Borrow my 20+ years of business knowledge and collapse timelines for scaling your business.
THE SIMPLE WAY. 
It's about focusing on what matters, doing what works for you, and simply ditching the rest.
DITCH:
--> The hard work, the pushing, grinding, and hustling; spinning your wheels and throwing spaghetti at the wall.
--> Overwhelm, powerlessness, relying on hope as a strategy, and feeling out of control.
--> Trying to make something work that would never work, following a cookie-cutter approach and using strategies that just don't feel right, or attempting to follow a recipe that doesn't suit you.
We help you lean into YOU:
— > Align things to you and customize them for YOU.
— > Amplify what works and ride the waves of your unique strengths.
— > Step into your power and take self-leadership.
We're all uniquely designed, and what works for me might not necessarily work for you (and even if it did, it might not feel right).
That's why we work with:
— > Human Design: We customize, align, and tweak everything to your design.
— > Desires: Yes, please, and no thank you—do what actually lights you up and feels right for you.
— > We use strategies and play with energetics, all based on your unique roadmap.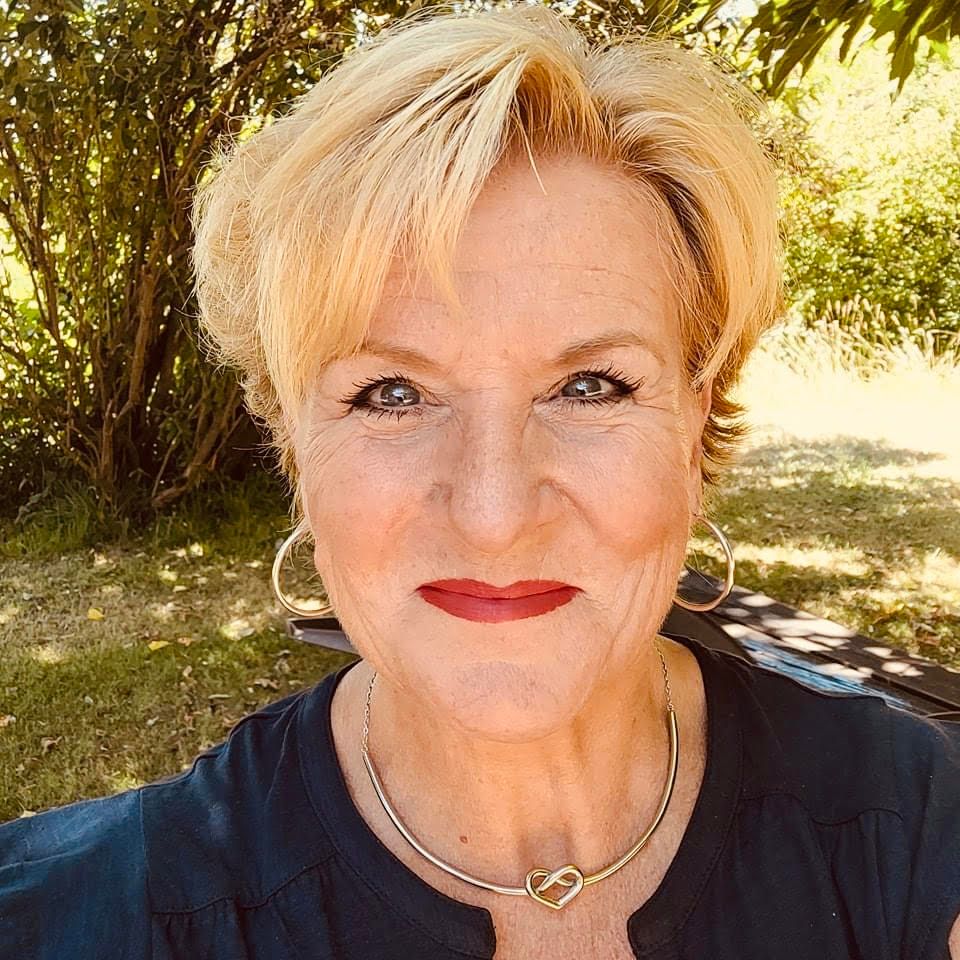 TESTIMONIAL
"If you really want something to change in your business, work with Silja.
She's a living example of how you can be wildly profitable while doing what you love, without working 24/7.
She helps you to focus on the right things in the right way for you - and reminds you of your zone of genius all the time.
I've never been in a Mastermind that was so tailor-made, that offered so much personal attention and really felt like I have a business partner that I can always turn to for advice or help."
Nicoline Huizinga

Hi, I'm Silja Thor, and I proudly present Simplify 'n' Scale.
It's my body of work, my passion, and my pride. It's my channeling of business to help transcend you into MAGIC and WEALTH—the SIMPLE WAY.
Simplify 'n' Scale is the game-changing business course and community that is different from anything you have ever experienced before.
If you're ready to Simplify and Scale your business so you can help more people and make a lot more money, we have the business training, support, and community to assist you with that.
We will help you do this in a steady, solid way so you can compound the results a lot more effortlessly than you ever dreamt of.
Join TODAY for straightforward business training on strategies and energetics, a community, + LIVE coaching calls a few times a month.
JOIN THE SIMPLIFY 'N' PROGRAM
Client's Case Study
It's remarkable what can happen in a year.
I want to share with you the story of my client and truly celebrate R.
R joined my program a bit over a year ago. When we started working together, R was making around 1-2k per month.
👉 

Clarity was lacking.
👉 

Offerings weren't too solid.
👉 

Strategy wasn't aligned.
👉 

Money mindset could do with expansion.
This was pretty clear to me when we started talking, and I knew that R was capable of greatness in the business.
In Summer 2023, R welcomed over 16k euros into the business in ONE WEEK.
👉 

R has been having consistent high-revenue months this year and is now scaling towards 20-30k+ euros per month on a consistent basis.
👉 

Because in my world, we achieve consistent, predictable revenue. These kinds of results are  common.
These shifts don't happen overnight (they can, but often not sustainably that way). The results didn't show overnight.
There was a period of trial and error, ups and downs. I believed in R, and I knew this would happen; I just didn't know when.
Greatness can't be rushed, yet it can happen quickly.
👉 

R customized the business journey and R made a decision that this would work.
👉 

R put in the work, worked through the blocks, contemplated, and tweaked the approach.
👉 

And now R has an amazing sustainable business that is just growing.
👉 

A business that has a great reputation like R and is solid.
👉 

R business is ROCK SOLID.
👉 

R, as a business owner, is ROCK SOLID.
It's not about a quick fix. I don't believe in it.
It's not about a magic bullet because I don't have that.
It's not about saving or being rescued because I can't do that. And frankly, nobody can.
It's about long-term, sustainable business.
A business that you can rely on and that is growing.
It's about Simplify 'n' Scale.
It's about working smart, not hard, but it takes WORK.
It's about working with energetics and strategies.
It's about customizing your business to YOU.
This takes work, this takes commitment to working on your mindset and with the energetics.
This means having a solid strategy and actually following through on the strategy.
And it's so important to have support from an experienced mentor who has your back.
A mentor who truly believes in you and your power.
YES, PLEASE! I DESIRE TO BE PART OF SIMPLIFY 'N' SCALE
Here's what you get when you join Simplify 'n' Scale:
Lifetime Access:
👉 8 Core Modules that you can use immediately. These modules include video training, transcriptions, workbooks, and integration exercises to help you properly implement everything into your business (scroll down for more in-depth information about the modules).
👉  Facebook Community of peers who are on the same path, who share a similar mindset, and are ready to simplify 'n' scale their business. Great for business buddies, support, networking, and normalizing playing the business game.
12-Months of the following:
👉  3x a month coaching calls with Silja.
👉 Monthly Manifestation Call to indulge in the energetics. 
👉 Monthly Strategy Call to strategize and reverse engineer each month, quarter, and year.
👉 Monthly VIP Courting Session - this is a high integrity relationship-based selling method that creates the ultimate buyer experience and has made Silja multiple 6-figures.
👉  FREE ACCESS to additional smaller trainings and workshops that Silja hosts ** unless otherwise mentioned.
ENROLL NOW
About Me
Over the last 20 years, I have founded & scaled over 9 companies in more than 5 countries, and mentored 100s of entrepreneurs. 
I have created millions in revenue for my businesses and helped clients multiply their revenue. 
My clients often get mind-blowing transformations so dang quickly, because the core of what I help them with is to get into their zone by aligning every piece of their business (so they can multiply their impact & revenue).
I am often called 'business witch' by my clients because of my 6th sense, and her ability to see straight through things. 
I have lived in 9 countries (originally from Iceland) and currently living in Spain with my 
daughter, India Thor.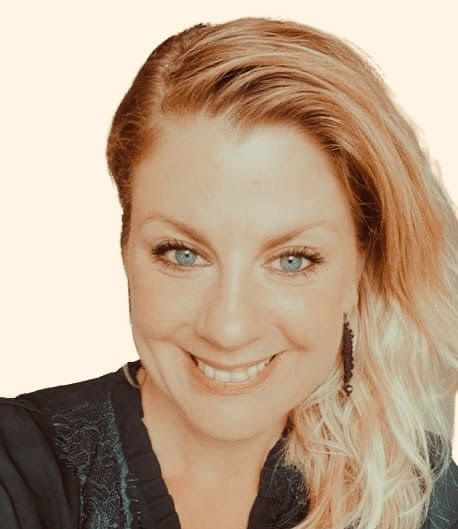 P.S. This is for my 1-liners and those of you who love to read everything in detail!
Module 1:
👉 We start our journey with an honest audit of your business—what's working for you and what's not working.
👉 We get clear on where the discomfort is and what the breakdowns are that you're experiencing.
By getting clear on where you are, we can start understanding what you truly desire for your business.
👉 We go deep into your desires, your why, and the overall context for your business, and then we start creating the updated roadmap.
👉 We also get clear on your "yes, please" and "no, thank you." We make some big decisions on what we're leaving behind, crushing, crumbling, and dissolving, and what you're stepping into.
👉 You'll learn about human design, different energy types, as well as the lines and how you can start aligning the business to you and your human design profile.
👉 We create new non-negotiables and standards for you and your business. This gives you a solid foundation. 
Module 2:
In this module, we start exploring different business models, styles, and services, and how you can align your business more with your design and desires. Small but profound tweaks.
👉 We craft your business model and service so that it is the right fit for you and get clear on what's in scope and what's not in scope for your business: what you help with and what you don't.
👉 We go very deep into your clients, who are your energetic match, and how you help them.
👉 We talk about what magnet you're holding and how you can fall madly in love with your service and fully believe in its potency and impact.
👉 We get clear on how to become a client magnet.
👉 We go deep into your desires with clients, and what's included in your services.
👉 We go into boundaries with clients and what's their responsibility and what's yours? What's okay and what's not?
👉 And finally, we craft your offers and align your pricing and packaging.
Module 3:
This is a deep and profound module.
👉 We start by separating you from your business and helping you step into your role as a CEO, guide, or visionary of your business.
👉 You will start getting out of the way of your business and begin running it like a true business.
👉 We will help you to stop being too emotionally attached to your business, and prevent your fears, limiting beliefs, and humanity from getting in the way.
👉 You will start seeing things from a CEO perspective and gain the clarity needed to simplify 'n' scale.
👉 We perform a cord-cutting ritual and redefine your relationship with your business and your actual role within it.
👉 We also discuss your business identity and branding, as well as what's in scope and out of scope for your business.
Module

 4

:
This is one of my favorite modules because most of us have a very twisted and unhealthy relationship with money.
Money is one of the most important relationships we have in our life as we live in a material world. Yet, most of us have a very unhealthy relationship with money.
We desire it and resent it often at the same time.
We ignore money, and there is a lot of shame, guilt, and other feelings when it comes to money.
I believe that money is an energy that only amplifies who you are, and you're meant to make a lot of money so you can pursue your desires and create the impact you're meant to have.
👉 We go deep into your money patterns and history and uncover your limiting beliefs and money blocks.
👉 From there, we investigate the negative consequences because often we hold ourselves back and resist money. We're afraid that more success or more money will cost us our relationships, create stress, overwhelm, or that something terrible will happen.
👉 When we get clear on our behavior and relationship with money, we tap into our desires and start creating new patterns and behaviors, ultimately forming new relationships with money.
👉 I share with you the energy of earning more, spending consciously and with joy, and keeping money
Module

 5

:
Welcoming high-quality clients is all about creating an exquisite buying experience for your clients that then leads to this exquisite customer experience.
You're tapping into their buyer energy.
You're not selling, but you're serving and adding value.
Helping them make the right decision for them.
SERVICE FIRST.
This is A VERY DIFFERENT energy, a very different vibe, a very different experience than being SOLD TO.
There is a very different energetics behind the buyer paradigm vs SELLING.
👉 In this module, I share with you different examples of the buyer experience and how to set up your social media platform so you become binge-worthy and create the ultimate experience.
👉 We talk about how to claim your authority and expertise (and please note you don't have to niche, especially if you're a manifesting generator!).
👉 I talk about how to pick the topics that you share with your audience and potential buyers.
👉 And we go deep into the art of client attraction and audience building.
Module

 6

:
This module is the ultimate art of invitations. I see selling as making invitations to work together.
👉 I go deep into my favorite strategy, courting, but this is about relationship building and creating the ultimate customer service for your potential buyers, helping them make the right decision for them.
👉 We talk about internal and external urgencies and how to use them in your content and when making invitations (I don't use any manipulation EVER).
👉 I share with you how to make invitations through live sessions and in your content.
👉 We design this experience and decide on which sales archetype you bring forward, and we go deep into receiving and serving.
Module

 7

:
Energy is so important when running a business. When we feel strong, potent, happy, and confident, everything becomes so much easier.
Taking care of yourself is vital when running a business to ensure you're okay and focused on the right things.
👉 In this module, I share with you how to regulate your nervous system, create deep emotional intelligence, and shift your emotional state when you're showing up in your business.
👉 I also talk about the importance of prevention and being aware of our mental, emotional, spiritual, and physical state,
👉 I share with you the following tools: Tapping, Shaking, Breath-work, Witch wound healing, Identity work, Energetics and Crafting your rituals
Module

 8

:
This module is all about running your business and playing the business game.
👉 I share with you the rules of the game so you can decide how you desire to play.
👉 We talk about how to create systems and structures to back up your brilliance, and I go deep into how to work smart instead of hard.
👉 We discuss identifying your needle-moving activities, focusing on what matters, and how to determine what to eliminate and ditch.
👉 We also cover batching content, automation, and delegation.
👉 I share with you my Playbook.
👉👉👉 All modules are very extensive, with trainings, workbooks, examples, and integration exercises
ENROLL NOW
11 Things That You Might Not Know About Me
Whether you're new to my world or have been following my work for some time, here are some random things that you probably don't know about me.
In no particular order...
👉 I have this super power that I visually see the process (think - your launch process or strategy). I'm highly analytical and I'm an FAA-certified flight dispatch.
👉 I absolutely can't touch wooden spoons; they give me the creeps. Just looking at them makes my hands feel dry, and I feel the skin around my fingers tighten...yuck!
👉 I don't watch TV! I watch a MAX of 4-5 movies per year. Since having India, my daughter, I have lost interest in watching shows and movies, and prefer to relax by reading a good book (mainly history and Nordic crime novels!)
👉 I come from a suburban town in Iceland. I had only lived in 2 towns and 3 houses until I flew the nest. Since then, I've lived in 25+ apartments/houses, 17 towns/cities and in 9 countries. I'm a nomad at heart…
👉 I'm a retired night-owl-turned-morning person. I'm in the 5 am club and wake up at 5 am EVERY SINGLE DAY. I'm most creative and alive in the morning. I love being alone in the dead silence of the early mornings...just before the world wakes up.
👉 I absolutely love the colour black! I used to only wear black clothes, but try now to combine it with some red, my leopard print and some green. Getting there slowly. Black just goes well with everything…
👉 I have an amazing older sister, who is a microbiologist and the polar opposite of me (she also looks younger than me!). Often when I need an alternative spin on things, I ask her for advice. As we grow older, the more similar we get, and now we share many hobbies. We're super close...
👉 My daughter's name is India, but I didn't pick this name, despite my love for the country (my favourite country in the world). It always surprises those around me, but it was actually my ex-husband's idea.
👉 My favourite colour is green. Always has been. My aunt asked me what I wanted for my 3rd birthday, and my answer was something green. I LOVE this colour, and I just can't get enough of it (maybe it's all about growth!)
👉 I'm actually more of an introvert than extrovert. I need a lot of alone time, and space for myself. Otherwise I feel suffocated. So I make sure I retreat frequently to my cave to recharge my batteries.
👉 I believe in ghosts, aliens and elves. Most of Iceland does. I registered in Asatru (Nordic Heathenry) when I was 16 years old, then started to practice Wiccan and still believe in multi-gods. I believe in all gods… and I believe in a Higher Power. I see spirits & ghosts, and actively seek spiritual guidance.
Testimonial
"For five years I searched for the right help to create an online business aligned with my values and purpose.
I tried the most successful business coach in Europe, but she didn't offer what I needed. I have all the skills but needed help with my concept and mindset.
In just three months my work with Silja has gotten me where I always longed to be with my online business. There is no "one size fits all" all is tailor made to you. I love it. Couldn't have made it without it". 
Trine Daimi